The Towerview Care group supports people living with complex and mental health care needs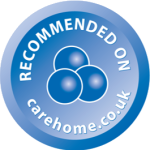 The Towerview Care group provides high-quality nursing care in safe, welcoming and happy homes for people living with mental health conditions, complex behaviours that may be triggered by stress or distress, dementia, and/or physical, emotional and sensory care needs across Yorkshire, Staffordshire and the Midlands.
Our nursing and dementia care homes in Burton-on-Trent, Todmorden, Leicester, Tipton, Nottingham, and Sheffield are more than just places to live. They are flourishing, friendly communities focusing on what individuals can do rather than what they can't.
We strive to find the best people to work in our care homes, so if you feel you can make a real difference to the people we care for, please get in touch.
Towerview Care: the
positive approach
Each day at Towerview Care will be shaped around you and your needs. For more information about Asquith Hall, Belle Vue Court, Bridge, Burton and Trent Court, Loxley Court, Pennine Lodge, Smithy Bridge Court and Veronica House, follow the links below to visit their website or use our contact form.
Each day at Towerview
will be shaped around you and your needs